Situated on Maui's southwest shore, Kihei epitomizes the quintessential Hawaiian beach town. Lofty palms frame white-sand beaches with aquamarine water. Cyclists, runners, and surfers hit the streets and sand as early as sunrise to beat the heat and score the best waves. Visitors and kama'aina flock to the shore each evening to catch the sunset (and, perhaps, glimpse its brief but spectacular green flash). From lively bars to award-winning restaurants, this gateway to the posher parts of Wailea and Makena is vibrant, picturesque, and a top-notch spot to shop. If you're interested in Kihei real estate, read on for realtor
Amber Lee's
favorite boutiques in this perennially sunny enclave.
Mahina
1913 S Kihei Rd # B, Kihei, HI 96753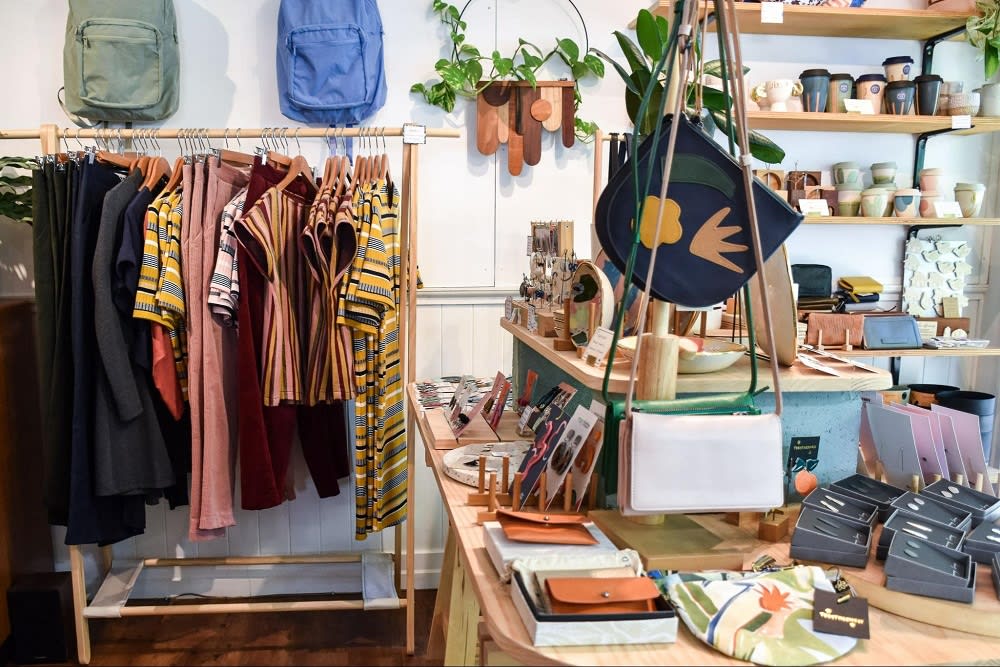 Photo courtesy of Unsplash
On-trend and one-of-a-kind fashions define Mahina, a women-owned and operated apparel and accessories store that has brought home several accolades since its inception in 2006. Voted the best boutique on the island–a title it held for 15 consecutive years–its Kihei location may be small in size, but it's huge in style. Rompers, jumpers, sundresses, skirts, slippers, shorts, and tanks–Mahina is well-equipped to meet the sartorial demands of islanders.
A solid percentage of Mahina's clothes are made with light materials in beachy colors to help residents bear Maui's heat, and their accessories run the gamut from delicate and understated to bold and captivating. Mahina's inventory is updated and replaced on an ongoing basis; if you fall in love with a piece, get it before it's gone–or head to one of its sister shops in Wailea, Lahaina, or Paia.
Cafe la Plage + That's a Wrap
2395 S Kihei Rd #115, Kihei, HI 96753
2395 S Kihei Rd #118, Kihei, HI 96753
Coffee stores are rarely synonymous with shopping, unless you count collecting bags of beans as a shopping spree of its own sort, but Cafe la Plage goes against the grain in this regard (and others). This quirky cafe, tucked into the back of Dolphin Plaza, features a wide selection of clever greeting cards, magnets, and mugs, rendering it the perfect place to pick up a gift for the irreverent loved one in your life. Two doors over, you'll find That's a Wrap–a gem of a cafe, to be sure, but also a terrific spot for decorative bowls, handcrafted stationery, and bite-sized pieces of art.
Hi-Tech
2021 S Kihei Rd, Kihei, HI 96753
Whether you're in the market for a new surfboard or a fresh pair of board shorts, Hi-Tech is your one-stop shop for everything the 808 lifestyle requires. Deemed a mainstay for Mauians, it offers an incredible array of quality apparel, footwear, and surfing and skating accouterments. Located directly across the street from Cove, the beloved island store also has an amicable staff who are always happy to answer your questions or provide you with the latest on the surf report.
Honolua Surf Company
2411 S Kihei Rd, Kihei, HI 96753
Take a break from touring Kihea real estate and head to Honolua Surf Company, which features several of the same selections as Hi-Tech–from t-shirts and tanks to boardshorts and bikinis–but also exclusive fashions designed by the popular Maui brand. (For all the ladies out there, Honolua Surf Company generally features a larger and more impressive selection of Billabong dresses). Established in 1995, the company also hosts one of the most killer surf competitions on the island: the annual "Legends of the Bay" on the upper west side.
The Shops at Wailea
3750 Wailea Alanui Dr, Wailea, HI 96753
True, The Shops at Wailea are located in the tony enclave of the same name, but it's a mere three minutes away from South Kihei (and it shares the same postal code). The ultimate in luxury shopping, this outdoor plaza boasts several of the world's most lavish and coveted brands, including Gucci, Bottega Veneta, Louis Vuitton, Tiffany & Co., Lululemon, and Poggenpohl.
Three of the choicest boutiques in "The Shops," however, are pure local: the lovely SoHa Living, which offers island-inspired art, home decor, fragrances, gifts, and accessories; Na Hoku–a fine jewelry store brimming with exquisite, Hawaiian-themed pieces; and Cariloha, which specializes in plush bamboo clothing and linens. Don't leave the mall without making a stop at Martin & MacArthur, a fine furniture retailer with a host of home fashions, including hand-carved Koa wood clocks, outrigger canoes, and feathered lei.
The Bikini Market
116 Wailea Ike Dr #2106, Kihei, HI 96753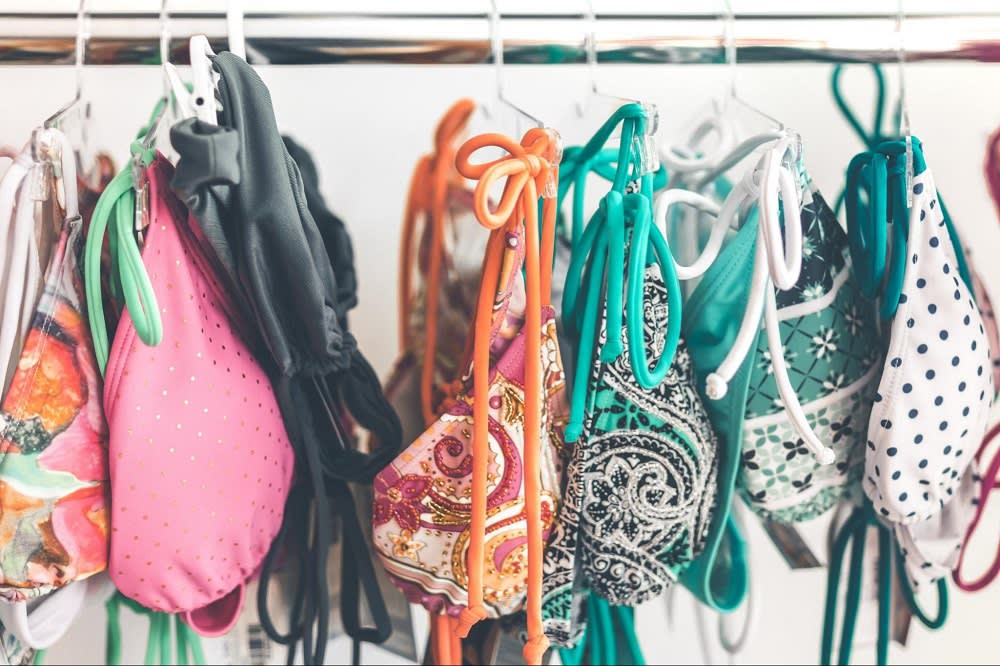 Photo courtesy of Unsplash
Right up the way from The Shops at Wailea, you'll find The Bikini Market, a sweet boutique that got its South Maui start in central Kihei's Kukui Mall before moving to Wailea Village. Several of the most distinguished swimwear brands are offered here, including Acacia, L*Space, Mai, Carve, and Toast. This is also a superb spot for a new pair of Havaianas, designer sunglasses, luxe coverups, and super-cute accessories, like their "sand-free" chambray Turkish towels.
Droplets
116 Wailea Ike Dr. Suite 2105, Wailea, HI 96753
Have a keiki or two in your life? Drop by Droplets. The dazzling boutique, situated next door to The Bikini Market, counts vividly illustrated Hawaiian-themed children's books as one of its many offerings. You will also discover a bevy of adorable outfits, whimsical toys, and merchandise made by local artisans.
808 Wellness
2439 S Kihei Rd Ste 206-A, Kihei, HI 96753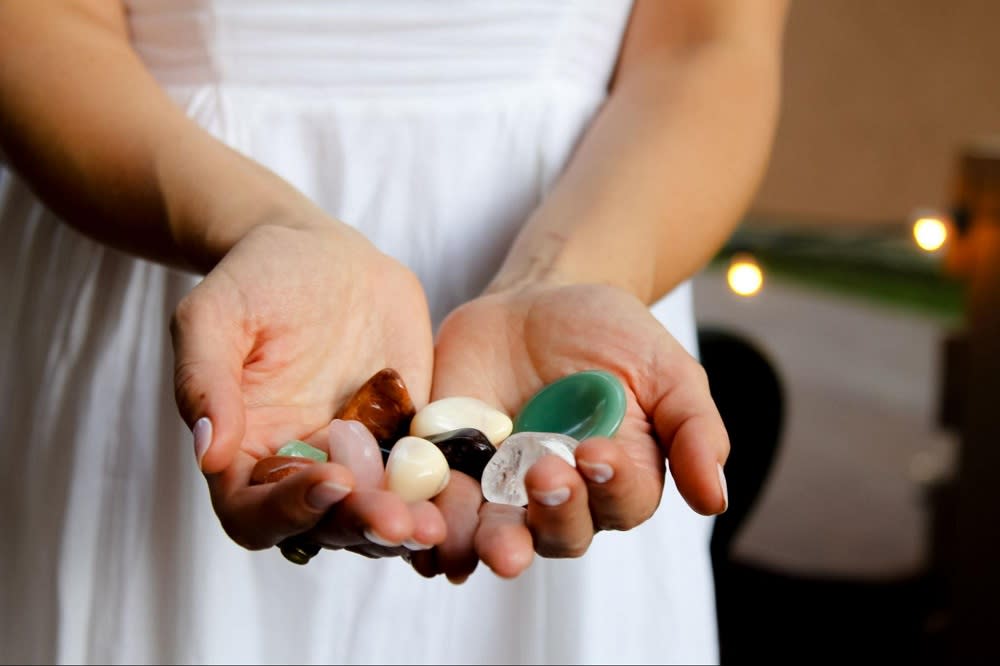 Photo courtesy of Unsplash
808 Wellness may be known more for its therapeutic services than its wares, but the items it does possess are downright enticing. Here, you will find a splendid collection of locally sourced and crafted goods, including aromatherapy essentials, fine crystals, "wisdom" books, clean beauty products, oracle cards, tapestries, tinctures, and herbal supplements. The healing center also offers a wonderful range of classes and events, all in the name of revitalization.
Kihei Kalama Village
S Kihei Rd, Kihei, HI 96753
Kihei Kalama Village, an outdoor market located across the street from Kihei's largest waterfront park, has a breezy, bazaar feel and a spectrum of unique offerings, from retro tin art to bath and body products infused with island ingredients. 808 Clothing Company offers a stellar selection of tops and tanks, while 40 other stalls feature ukuleles, windchimes, opal earrings, dresses, tiki glasses, aloha shirts, Hawaiian jams, lilikoi cheesecake fudge–you name it.
Topaz Goldsmith & Gallery
2395 S Kihei Rd #113b, Kihei, HI 96753
As one of the longest-running jewelry stores on the island, the founders of Topaz Goldsmith & Gallery have garnered a reputation for their extraordinary creations. Heirloom bracelets, custom wedding rings, and gold Humpback whales all are available at this iconic Kihei boutique.
Are you entranced by what this South Maui jewel has to offer? Whether you're eyeing Kihei homes for sale or exploring your options in the
Wailea real estate
scene,
Amber Lee
is the right professional to help you navigate the island's waters. Energetic, charismatic, and committed, she assures a satisfying–and valuable–experience.
*Header photo courtesy of Unsplash