If you have chosen to list your home among homes for sale in Wailea, you may be concerned about the market. Real estate has had some major ups and downs over the past three years, and it can be a little overwhelming for a new seller to enter it now.

The good news is that Wailea real estate is still incredibly desired. The people interested in buying before this year are still interested now, and those who couldn't get in on the buying process before now are making big moves.

If you're going to sell, you should do everything you can to get the most from your home. Competing offers are good for sellers! The more interest you have in your home and the more offers you have, the higher the price will go.
Paint your walls
Is the paint on your Wailea real estate a little faded? Worse, is it very divisive, like lime green in the kitchen or vibrant pink in the bathroom? These are big signs that you should repaint and pronto. Buyers looking at homes for sale in Wailea expect a home that is relatively move-in ready and are willing to pay for that.

Wailea real estate that is freshly painted sells better. Without being distracted by faded or bright walls, they can focus on what they love instead of looking at what else they will have to change before moving.
The best colors to paint
your Wailea real estate are boring, but they're the best for a reason. Grays, tans, and beiges all sell homes the best. Soft neutrals are the most appealing and will help your potential buyer focus on the home best. If you want, you can easily add pops of color through rugs, pillows, and curtains. Being so close to the water, homes for sale in Wailea tend to do well with a coastal theme.
Nothing too obvious
! You should avoid seashells, but stormy grays or sea blues make great accents.
Professionally stage your home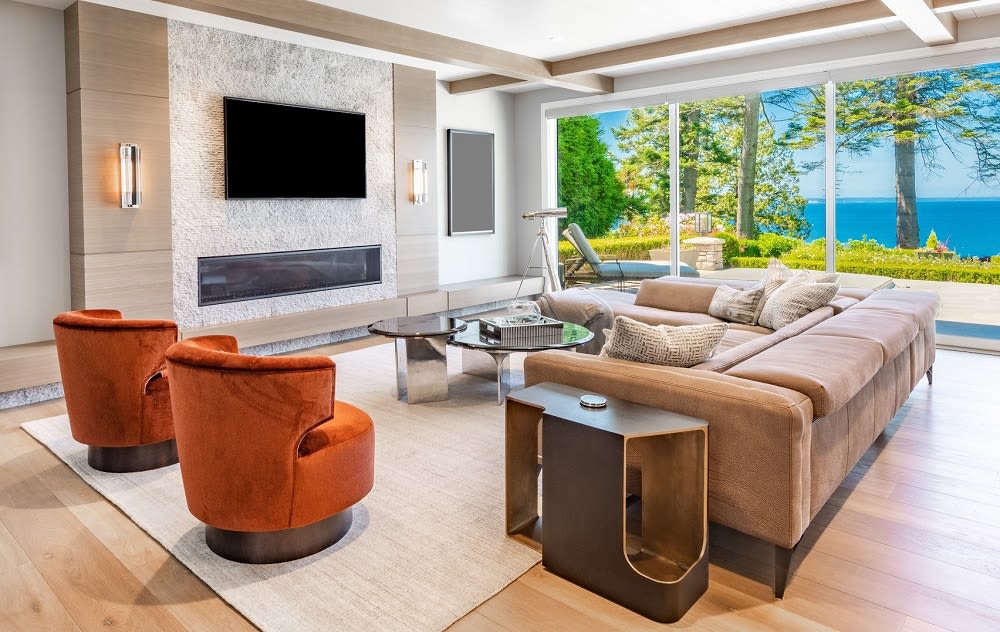 Have you ever looked at homes for sale in Wailea online and thought about how lovely they looked? What great style must the owners have, or marvel at the cleanliness they maintain? Sometimes this is the work of the owners, but more often than not, it is professional staging.

Wailea real estate is full of master-planned homes, and everything is beautiful. You want the interior of your home to reflect that and to present the lifestyle a potential buyer would be interested in. Whether that's realistic or not doesn't matter because you're selling the ideal.
In 2021
the National Association of Realtors
released data that suggests staging a home for sale ultimately made a huge difference in the final sale price and the number of offers. Over 80% of buyers say that a staged home helped them visualize themselves better in a home, which
will
lead to more offers. It also increases the perceived value, and buyers are far more willing to overlook potential flaws because they can see themselves in the home.

Staging is a big win for homes for sale in Wailea and will be a huge factor in getting you more offers.
Curb appeal also matters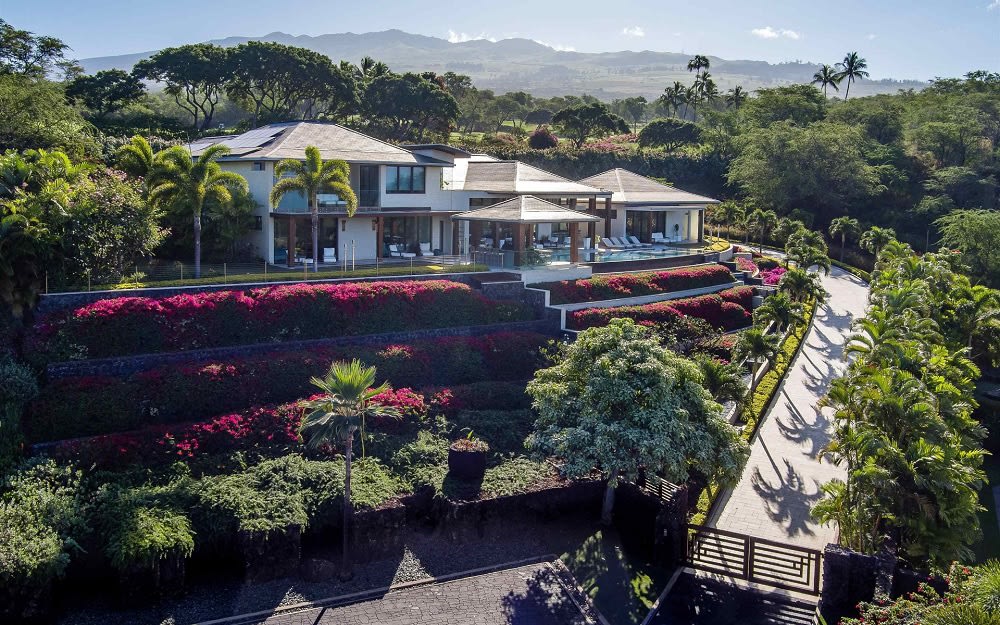 Photo courtesy of Amber Lee

It's vital that you think not only about the interior of your Wailea real estate but the exterior. If you're selling a stand-alone home, take some time to think about your curb appeal and what you can do to make the exterior of your home stand out.
Curb appeal comes in a lot of different packages. Think about the exterior of your home as a whole for a moment. How is the lawn—neat and well kept? If not, fix that first. Do you have overgrown flower beds and weeds everywhere? Clean all of that up, plant fresh flowers, and mulch the area.

Outdoor painting matters, too. Homes for sale in Wailea that don't need a lot of work done sell for more—people are just more interested in moving in immediately. If you have chipped paint on your windowsill or a sun-faded front door, buyers will immediately start looking for other projects they need to complete before moving in.

Go with colors that compliment your home, other colors on your exterior, and the neighborhood as a whole. Try to avoid anything too divisive. It can be unique while still fitting into the neighborhood.
Take great pictures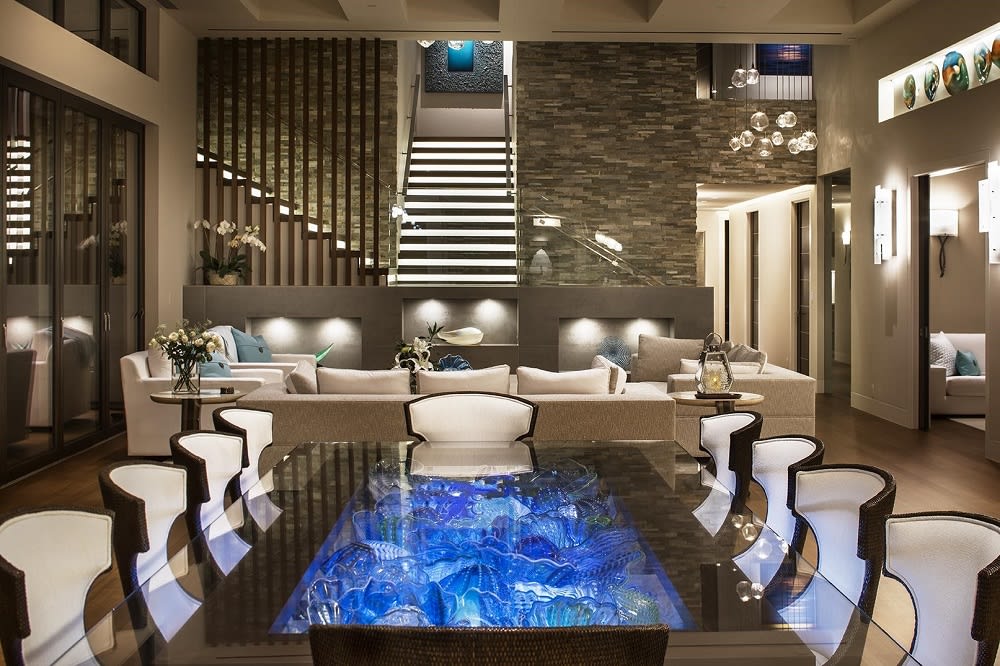 Photo courtesy of Amber Lee

Ultimately, the pictures your realtor takes and posts online showcasing your property make a huge difference. If the photos don't grab your potential buyers and draw them in, they will never want to see the home in person. Even if they do, they won't be nearly as excited, and you'll just be at the bottom of their list of homes for sale in Wailea to look at that afternoon.

Without great pictures, you're already fighting a losing battle.
Consider a 3D or video tour
This is a lot more complicated, but setting up a video or 3D walkthrough of your Wailea real estate will generate much more interest than pictures alone, even great ones. Some statistics suggest that listings with a video get up to
400% more inquiries
, which leads to more people coming to view your home and, ultimately, more offers.

Video walkthroughs only work if you've done everything previous to this. If you have a clean, organized, well-staged home with great curb appeal, the video will be a hit, and you'll stand apart from other homes for sale in Wailea. The video will have the opposite reaction if your home isn't clean, properly staged, or even organized. It's important to have all your ducks in a row before you take those steps!
Work with a professional
Ultimately, the realtor you choose to represent your Wailea real estate matters. If your agent doesn't know the buyers and the area, they will struggle with marketing your home properly. Without good marketing, no one will see your home for sale, and you won't get any offers, let alone competing ones.
If you're struggling with who to choose to represent your home and guide you through the process, reach out to
Amber Lee
. Amber has close ties to the community and has a passion for helping others. Amber can give you the best advice and negotiate on your behalf to get you the most offers, sell your home faster,
and
for more.
Contact Amber today
to get started!